Sustainable Development in a Changing Geo-political Era: Challenges and Opportunities for Sweden
A new research program focusing on geopolitics and sustainable development (MISTRA GEOPOLITICS) receives funding from Mistra.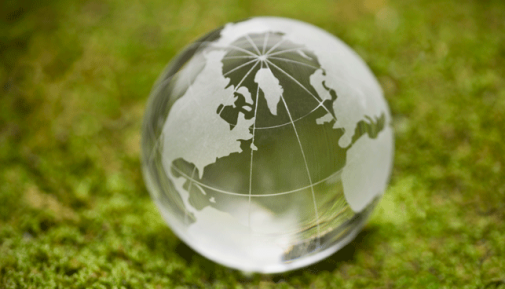 Could radical emission reductions under the Paris Agreement's 1.5 degrees aspiration affect the short andmedium term prospects for human security and development? How could Russia's geopolitical calculus be affected by an accelerating shift toward renewables and thereby continued low oil and gas prices? Will shifting demographic structures in the Middle East and North Africa region and mounting environmental pressures increase social instability and transnational migration into Europe? Could a more open trade policy become an important risk-spreading mechanism in an Anthropocene future? These and similar questions are indicative of how environmental change and resource concerns are interacting with new social, political and economic patterns. They signal growing uncertainties about future developments and reflect the possibility of broader geopolitical shifts that, in turn, could have far reaching implications for the prospects of global governance toward sustainable development.
MISTRA GEOPOLITICS aims to critically examine how the dynamics of geopolitics, human security and global environmental change interrelate. The program concerns how our society needs to be reformed in order to address increasing resource scarcity while securing a positive development and political stability in the 21st Century – an epoch referred to as the Anthropocene. The program strives to develop strategies for Sweden and Swedish actors to better navigate and face increasing geopolitical insecurity while taking advantage of opportunities that are generated by innovation and technological development. Sweden has a unique opportunity to contribute with practical experiences, expertise and a high level of innovation to reach the global goals and the 2030 Sustainable Development Agenda, while also increasing Swedish competitiveness. Still, the societal transformations envisioned by frameworks such as the 2030 Agenda, the Paris Climate Agreement and the Swedish Environmental Quality Objectives, are the products of competing priorities and political ideals among different actors, which imply social, cultural, technological, environmental and economic challenges. MISTRA GEOPOLITICS combines critical analysis of the sustainability challenges of the 21st Century, with forward-looking strategies for achieving globally agreed sustainable development aspirations.
MISTRA GEOPOLITICS brings together a strong interdisciplinary research team consisting of six
Swedish core partners: the Stockholm Environment Institute, the Stockholm International Peace Research Institute, and the universities of Linköping, Stockholm, Lund and Uppsala. Karin Bäckstrand, Lisa Dellmuth, Andreas Duit, and Maria-Therese Gustafsson participate from Stockholm University, and do collaborative research with Joakim Palme from Uppsala University. Stockholm University will host a graduate program for doctoral and professional training within the programme.
http://www.mistra.org/aktuellt/nyhetsarkiv/2016-12-19-nytt-program-om-geopolitik-och-hallbar-utveckling.html
Last updated: December 20, 2016
Page editor: Martin Skoglund
Source: Department of Economic History