You are here:
New co-workers - Dorothy Sue Cobble, Susan Jackson, Lisa Dellmuth and Gonzalo Pozo Martin
New co-workers - Dorothy Sue Cobble, Susan Jackson, Lisa Dellmuth and Gonzalo Pozo Martin
We welcome Dorothy Sue Cobble that will hold the Swedish Research Council's 2016 Kerstin Hesselgren Professorship during the autumn. We also welcome Susan Jackson who will be conducting research at the department as well as Lisa Dellmuth and Gonzalo Pozo Martin as senior lecturers.
Dorothy Sue Cobble is Distinguished Professor in the Department of History and the Department of Labor Studies at Rutgers University, USA. She specializes in global labour history, gender and work, twentieth-century political history and political economies, and comparative social movements and social policy.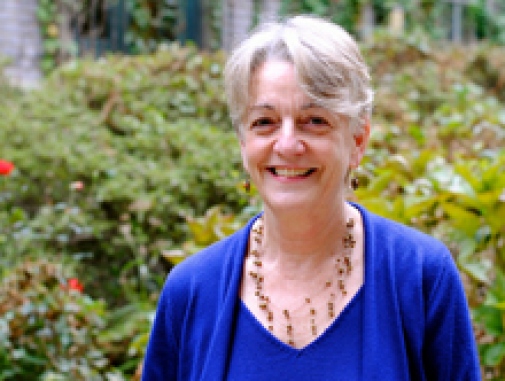 She has won numerous book prizes and honors as well as research fellowships from Harvard University, the Woodrow Wilson Center, the Russell Sage Foundation, and other sources. As the Swedish Research Council's 2016 Kerstin Hesselgren Professor, Cobble will be affiliated with the Department of Economic History, Stockholm University, from June to December 2016. During her stay, she will offer lectures throughout Sweden and participate in research initiatives on gender and global inequalities, subaltern labour history, and working-class women's activism and politics.
Susan Jackson is Principal Investigator of Militarization 2.0: Militarization's social media footprint through a gender lens, a four-year framework project funded by Vetenskapsrådet (the Swedish Science Research Council). Susan works in Sweden as a researcher at Stockholm University and is an associated senior researcher at the Stockholm International Peace Research Institute (SIPRI).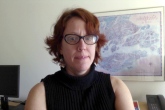 Her research focuses on militarization and International Relations with an emphasis on corporate actors and the conventional arms industry. Prior to joining Stockholm University, she was head of the Arms Production Project at SIPRI and a lecturer and researcher at Malmö University College. She has published on the marketing of militarism, the national security exception (arms industry exceptions in multilateral trade agreements), and the selling of national security through arms industry promotional videos posted on corporate YouTube channels.
Lisa Dellmuth is a senior lecturer in political economy and international relations at the Department of Political Science at Stockholm University. She received her Ph.D. from the University of Mannheim (Germany) in 2011. Her research focuses on the links between public opinion, distributive politics, equitable growth, and the legitimacy and effectiveness of international organizations.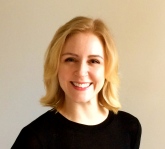 For her research on fiscal redistribution through the European Union budget, Lisa received the Early Career Research Grant of the Regional Studies Association in 2014, the Sage Award for the best article published in European Union Politics in 2012 (vol. 13), and the Best Paper Award for Young Scholars awarded by the Swedish Political Science Association in 2010. Lisa's work has been published in leading international peer-review journals in international relations and political science, such as British Journal of Political Science, European Union Politics, Journal of European Public Policy, Review of International Studies, and Review of International Organizations. Check out Lisa's publications and research projects at www.lisadellmuth.se.
Gonzalo Pozo Martin is a lecturer in International Relations with a specialisation on International Political Economy at the Department of Economic History, Stockholms Universitet. Prior to that he was a lecturer in International Political Economy at the Department of European and International Studies, King's College London and between 2014 and 2015, full-time research associate in a large-grant project funded by the Baltic Sea Foundation based in Södertörn University (Stockholm).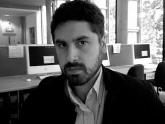 His research interests lie primarily in the socio-historical reconstruction of different problems in IPE and IR. More specifically, his work has followed two overlapping areas of interest: contemporary Russia and Eastern Europe and critical approaches to international political economy, especially around the geopolitics of capitalism and Marxist theory. He has published on imperialism, geopolitics and Marxism, and is a member of the advisory boards of Historical Materialism (BRILL) and Debatte (Taylor and Francis). He is also working on a biography of Isaac Deutscher, for which he has received a large grant from the Amiel and Melburn Trust.
Last updated: June 8, 2016
Page editor: Martin Skoglund
Source: Department of Economic History