First PhD in Sweden in the subject of International Relations
Elin Jakobsson is the first PhD in the subject area of International Relations in the Department of Economic History and International Relations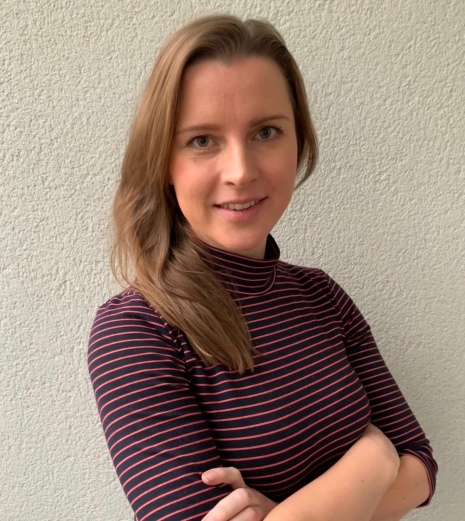 Stockholm University celebrates its first PhD in the subject area of International Relations, by Elin Jakobsson in the Department of Economic History and International Relations. The study area of 'International Relations' at Stockholm University examines global developments in security, political economy and cooperation focused on a variety of historical and current issues. Such issues include climate change, terrorism, development, crisis management, geo-political shifts, and the interaction of military and economic markets. The start of a PhD programme specifically in International Relations signals the university's commitment to studying some of the most important issues of our time.
Elin's research asks why some global norms about climate change become accepted in the international community while others fail. She studies two important cases: disaster risk reduction and climate-induced migration. Both issues face resistance and contestation, but the norm surrounding one – disaster risk reduction – has led to successful action at the international level. Elin helps to explain this puzzle: 'norm success' depends on the degree to which a norm is developed and whether a major contingency like a major natural disaster takes place. Her study brings light to the successful ingredients of international cooperation, with a special emphasis on how shared norms help solve current policy problem.
From the thesis:
Why do some proposed norms become accepted by the international community while others do not? This thesis investigates this central question using two normatively charged international issues – disaster risk reduction and climate-induced migration – as vehicles for explanation.
While climate-induced migration attracted much attention in the years 2007–2008, the norm acceptance process was stymied and stalled before it had a chance to gain broad acceptance in the international community. Disaster risk reduction reached a more successful outcome with the international community agreeing to the Sendai Framework for Disaster Risk Reduction in 2015 and with recognition by the UN Sustainable Development Goals and the Paris Agreement on climate change.
This thesis draws on theories on norm dynamics to understand these contrasting outcomes. Most importantly, the study argues that existing literature on norms have not sufficiently accounted for contingent factors. This thesis suggests a way to theorize contingencies and to understand how they can influence the norm emergence process. In doing so, it provides new knowledge on how norms emerge, and how they become or do not become accepted in the international system.
Last updated: October 19, 2018
Page editor: Gabriel Holmbom
Source: Department of Economic History and International Relations